Doug Carn, Leader – from St. Augustine, Florida is a versatile musician and expressive pianist, he attained notoriety in the 1970's for writing lyrics to classic Jazz anthems. He began keyboard lessons as a child and was soon playing piano and organ, plus alto sax. He studied oboe and composition at Jacksonville University from 1965 to 1967, then finished his education at Georgia State College in 1969. He penned lyrics for such songs as "Infant Eyes," "Adams Apple" and "Revelation."
Carn recorded several albums on the Black Jazz Records label during the 1970s that have since achieved cult classic status. He worked with Nat Adderley, Earth, Wind & Fire, Shirley Horn, Lou Donaldson, Stanley Turrentine, and Irene Reid. Most recently, he was featured on drummer Cindy Blackman's (of Lenny Kravitz fame) latest release, Another Lifetime.
Influenced by Jimmy Smith, his secondary influences are Larry Young and Charles Earland. His legendary lyrics appear on Horace Silver's 'Peace' on the current My Spirit album, with Bobby McFerrin's version being the most famous. In 2011 Doug Carn was featured on the Hammond B-3 with Trumpeter Wallace Roney on his Bitches Brew and Beyond Tour of Europe.  The exciting group which included such notables as Benny Maupin, Buster Williams, Al Foster and DJ Logic played to enthusiastic crowds in Sweden, France and Spain. Having studied with and a close personal friend of Organist Larry Young Jr., he was ideal for this project.   On the two major Festivals, Jazz a Vienne in Spain and Jazz A Juan Antibes France, his versatile prowess on the Hammond added an essential element of authenticity to the sound of the band celebrating the 40th Anniversary of Miles Davis's debut in Europe. 
Howard Wiley, Tenor Saxophonist has recorded and performed with the likes of Clarence "Gatemouth"Brown, Lauryn Hill, Lavay Smith and Amy Winehouse as well as receiving numerous awards and accolades from the Thelonious Monk Institute. He is one of the top players in the Bay Area Jazz scene, echoing Coleman Hawkins and Dexter Gordon.
Teodross Avery, Tenor Saxophonist has performed in the world famous Bluenote Jazz Club, NYC with the Cedar Walton Sextet, which featured Art Farmer on trumpet. He also played in groups that either were led by or included names such as Hank Jones, Ben Riley, Harold Mabern, Betty Carter, Roy Hargrove Big Band and Dee Dee Bridgewater. He signed his first major recording contract aged 19 in the mid-1990's and his playing maturity is evidenced on Horace Silver's Peace from the My Spirit album.
Deszon Claiborne, Drummer, hails from the San Francisco Bay Area, studied with Billy Cobham. He has worked with his long time mentor Doug Carn previously and performed with many artists such as Angela Bofill, Les McCann, Dr. Lonnie Smith Boz Scaggs, Donald Harrison, Ernie Watts , Tom Scott, Houston Person Stanley Jordan and Jovan Jackson.
---
---
Organist und Keyboarder Doug Carn im Interview
---
Rediscovering The Enormous Social And Spiritual Legacy Of Black Jazz Records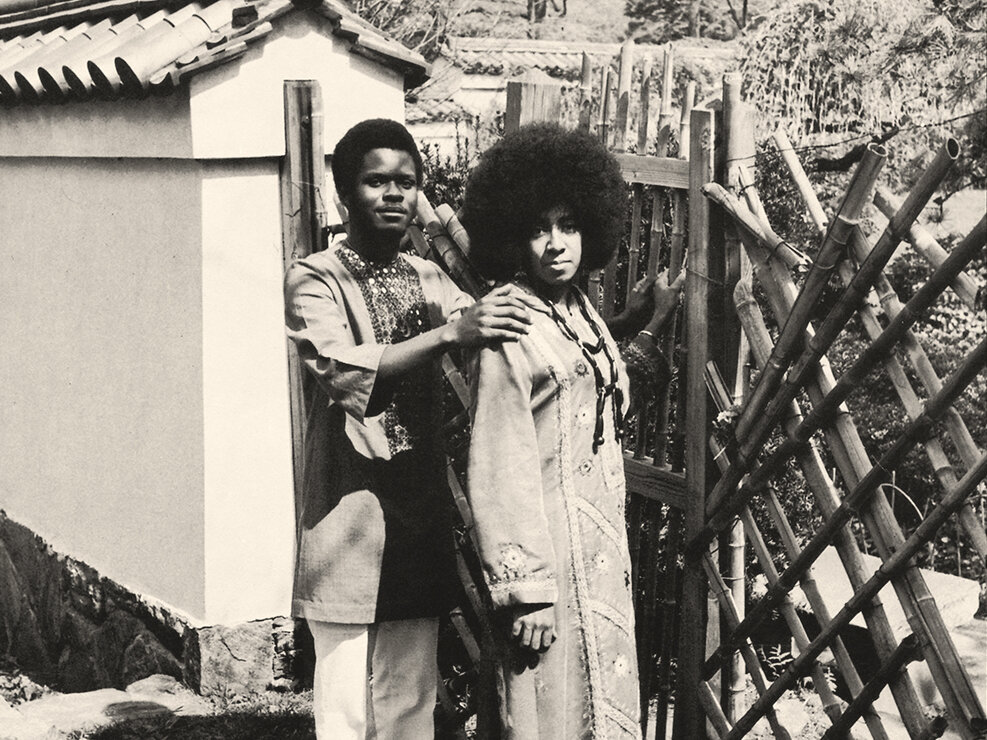 ---